Buy1 Take1 Promo - 3 in 1 Magnetic Charging Mobile Cable
SALE & Discounted Promo Ends in:
New Magnetic Charging Cable

Is your phone charger frail and fragile? Does it limit you from using your phone comfortably while charging? This new Magnetic Rotating Charging Cable can last a long time, and its innovative design allows you to use your phone in any position while charging!

 •Magnetic design
-90 Degree Angled Connector Super strong magnet
 •LED Indicator-Built-in Blue LED indicator illuminates when the cable is active
 •Ultra Durable-Made of highly-quality nylon braided cord and Aluminum metal case
 •Easy to charge-The plug is separated from the cable. The plug can stay on the phone, Only 1 second connected to charge.
 •Dustproof Plug-The magnet connector could be a dustproof plug and prolong the life of your device. In addition, it can reduce the damage of your USB port by preventing frequent plugging and pulling.
NOT JUST ANY CHARGING CABLE!



✅ Kee

p Breaking Charging Cables?
Our Charging Cable has Superior Durability with premium nylon braided cord which is impervious to Tangles and designed for long term use. 
✅

Easy to use for Multiple Devices



Has Multiple Magnetic Snap on Heads for Devices like Apple, including Type C and Micro-USB Heads. It is easy to connect and can easily be found in the Dark because of its LED Light.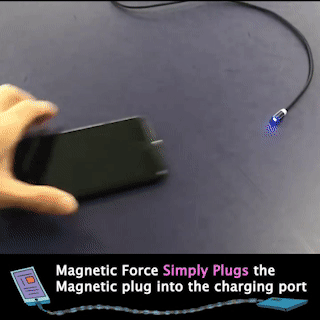 ✅ Amazing Performance
Our Charging cable can get your Device Fully charged in no time! It has a Gold Plated connector, Built-in smart IC chip and can deliver 2.4A 5V charging speed. It is 100% Safe to use and won't damage your phone and can also provide fast Data transfers.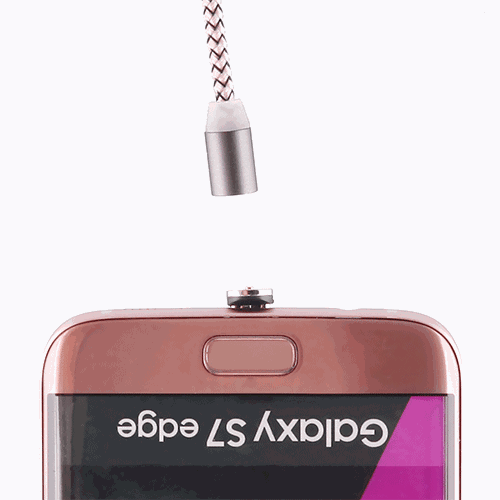 ✅ Dust-Proof
It can be used as a dust-proof Plug. By using the Magnet Connector it can prevent dust from entering the USB Port of your device. 
Package Includes:
1 x Charging Cable

1 x iOS Magnetic Head

1 x Micro USB Magnetic Head

1 x Type C Magnetic Head
Notes:
We don't want you to miss out our Sale!!

Get Yours Now Thru Cash on Delivery!

Take Advantage of this Special Offer Now Before the Price Increases!!