3D Phone Screen Enlarger
SALE & Discounted Promo Ends in: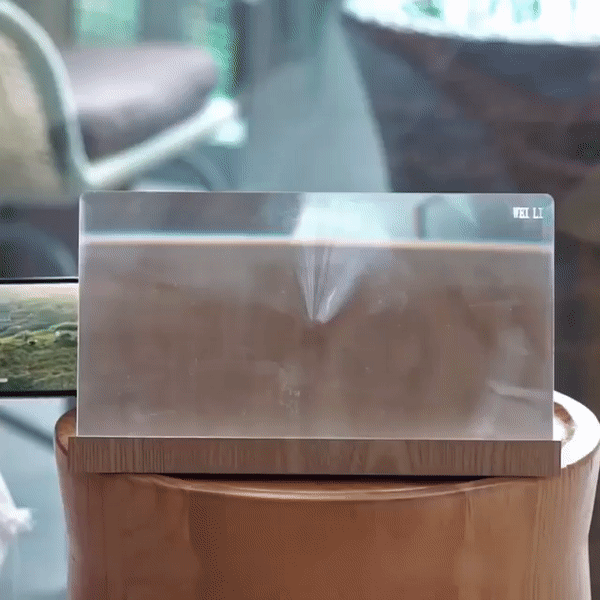 The 3D Phone Screen Enlarger is a handy gadget that magnifies the display screen on your smart phone, making it easier to watch videos, movies, or news while on your phone. It's the perfect tool to relieve the discomfort and visual fatigue caused by focusing too long on such a small screen.
Light weight and portable, this easy-to-use accessory is super slim when folded and can be carried around in your purse, bag or luggage. It's perfectly suitable for home or office use, camping, travel, leisure time, etc.
This convenient, phone holder-stand is compatible with all smartphones.
With the popularity of smartphones, more and more people use them to watch online movies, Youtube or their favorite TV shows. However, the phone screen can be very unpleasant to the eyes. The 12INCH Phone Screen Amplifier Magnifier solves the problem of mobile phone screen!
It is lightweight and convenient, the 3D Screen Magnifier provides affordable and clear magnification that you can take with you wherever you go.
This Magnifier comes with a stand and phone holder that fits iPhones, Samsung Android smartphones and most other models.
Adjust the magnifier screen to your liking by moving it up or down and then enjoy the enhanced view that you can use for reading text messages and website articles, watching videos and movies, or anything else that is being displayed on your device.
Features:
- No Power-driven
- 3D effect
- Suitable for all kinds of mobile phone
- Specially fit for the elderly to read books
- Reduces the eyes fatigue when you watch videos on the phone
- Suitable for use on various occasions such as indoors, camping, travel, and leisure, etc
How To Use:
- Simply move the screen up from the folded position, pull on the smartphone holder located on the base behind the screen to flip it up, and place your cell phone in the horizontal/sideways view position.
THIS PRODUCT IS A LIMITED PRODUCTION, AND IS NOT AVAILABLE IN STORES. WILL SELL OUT FAST!
Package Includes:
1x Box of 3D Phone Screen Enlarger
NOTE:
We don't want you to miss out our Sale!!Get Yours Now Thru Cash on Delivery!Take Advantage of this Special Offer Now Before the Price Increases!!