Nasal Reliever Machine
SALE & Discounted Promo Ends in:
Nasal Reliever Machine 
A Revolution In Sinus Relief! Nasal Reliever Machine Is Truly A MUST HAVE For Every Home!
A Safe Way to treat allergic rhinitis, hay fever, common cold and other sinus allergies with no pain, no drugs and no side effects!  The NasalMate™ is a MUST HAVE for anyone experiencing rhinitis symptoms: Sneezing, nasal congestion, itching, runny nose and headaches.
Conventional treatments such as antihistamines and nose sprays only provide temporary relief and a variety of side effects.  The NasalMate Respiratory Allergy Relief uses low level narrow band light technology to effectively relieve ALL sinus allergy symptoms - permanently. 
"I GET TRIGGERED SO EASY, DUST, POLLEN, WHEN I CATCH A COLD. IT SEEMS TO LINGER FOR SO LONG AND I HAVE TROUBLE SLEEPING. BUT I LOVE THE NASALMATE! I MUST SAY IT DOES TAKE ABOUT 2 OR 3 TREATMENTS SO IT'S NOT INSTANT BUT IT CERTAINLY ALLOWED ME TO BREATHE PROPERLY AGAIN..."
Nasal Reliever Machine uses a revolutionary 630nm Red Light Technology – a proven tissue inflammation treatment that is completely safe, has no side effects, and is 100% free of any medication.
HOW TO USE:
3 times a day, 4 to 5 minute sessions.
Once symptoms are relieved, reduce the number of treatment sessions and use as needed.
The device automatically switches off at the end of the treatment session.
The NasalMate™ Respiratory Allergy Relief is truly a MUST HAVE for every home!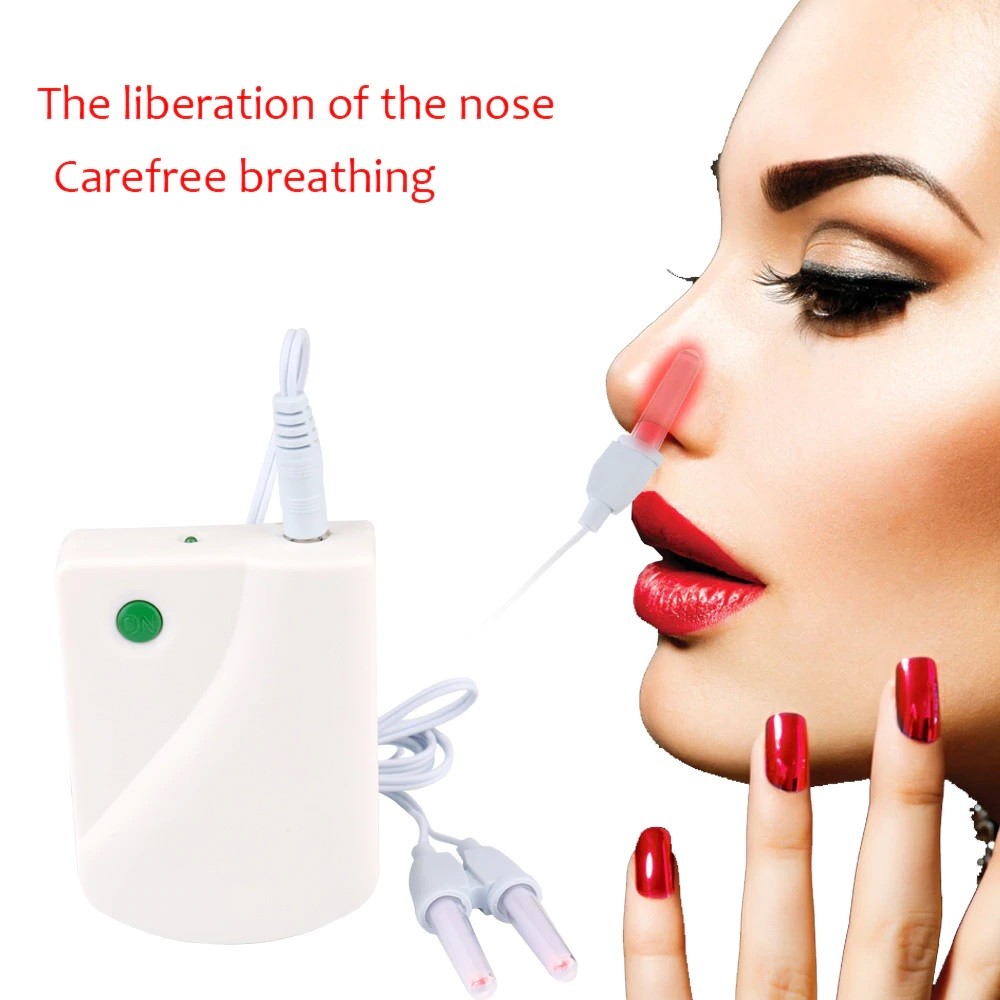 Product Includes:
1x  Box of Nasal Reliever Machine
Note:
We don't want you to miss out our Sale!!
Get Yours Now Thru Cash on Delivery!
Take Advantage of this Special Offer Now Before the Price Increases!!